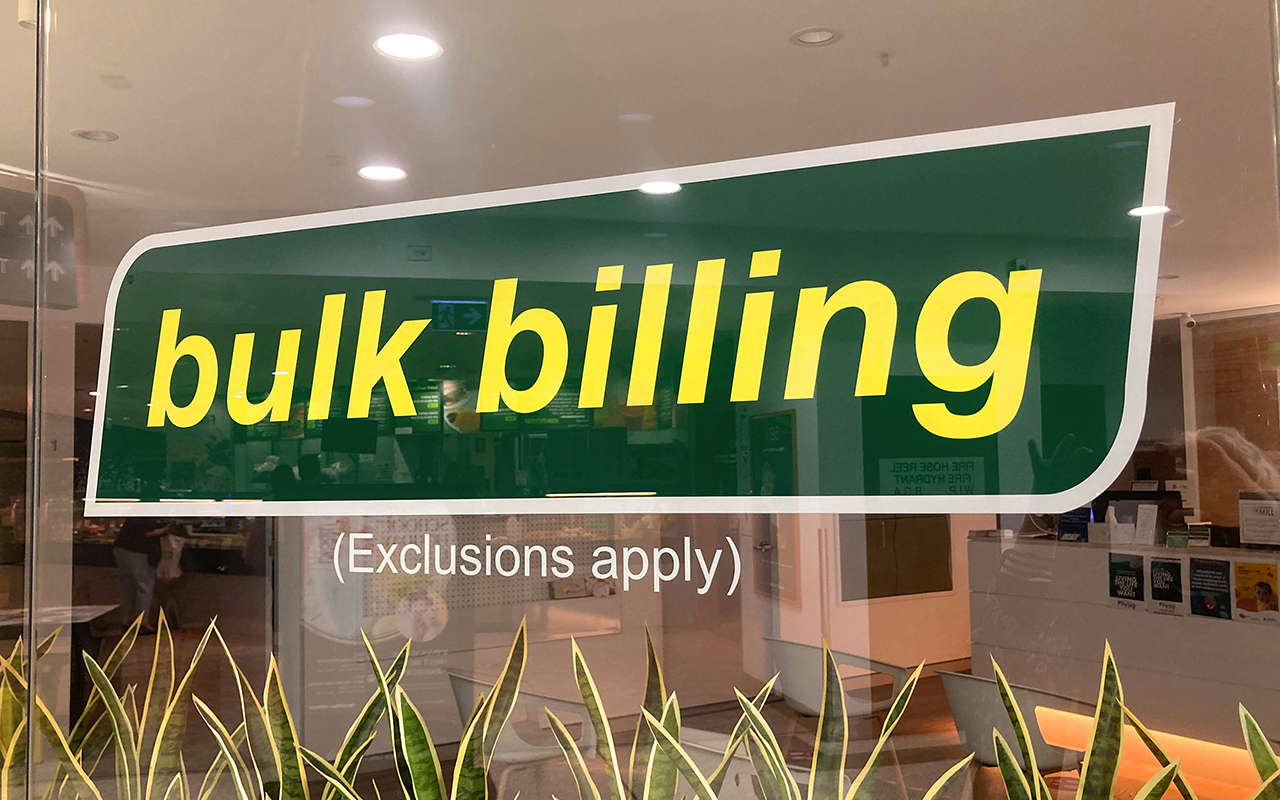 General practitioners at the "top of the medical hierarchy" crying out for respect
We are at the top of the medical hierarchy. We coordinate care in all other medical specialties, and we are a medical specialty. We diagnose just about every condition and there needs to be a lot more respect for the complexity of what we're treating. We need resources to be able to deliver on the promises our training has given us
GENERAL practice is at a tipping point, and in addition to fundamental reform of funding models, experts say attitudes towards general practice need to change, and are changing now.
With rising costs of caregiving (here, here and here), increasing the rate of physician burnout (here, here and here) and low number of people trained as general practitionersthere are repeated calls in the industry to abandon universal wholesale billing and fund primary care in a different way.
But it's not just a question of money. General practitioners want in-depth changes for the sustainability of their profession.
"We need to celebrate our profession, we need to be respected," said Dr David King, senior lecturer in general practice at the University of Queensland.
"We must be included in decisions about health care, and the nation must realize that we are the bedrock of health care in Australia, especially primary health care."
Dr Karen Price, President of the Royal Australian College of GPs (RACGP) went further.
"There needs to be a total change in attitude towards general practice," she said.
"We are at the top of the medical hierarchy. We coordinate care in all other medical specialties, and we are a medical specialty.
"We diagnose just about every condition and there needs to be a lot more respect for the complexity of what we are treating.
"We need resources to be able to deliver on the promise that our training has given us," she said. Preview+.
Bulk billing is just the tip of the iceberg, but it's a trick that's getting a lot of attention.
"[The financial sustainability of general practice has] reach a tipping point. When interest rates hit 0.1% you can't go any lower and once they go back up it will cause a crisis. That's what happened with wholesale billing," Dr. King said.
How did the primary care funding crisis start?
Many believe the primary care funding problems began in 2013, when the federal Labor government introduced a health insurance freeze as part of a savings plan. The coalition government extended the following year.
However, Dr King said general practice had been struggling for decades.
"In the decade leading up to that, there were a few years where GP rebates went up by half [Consumer Price Index (CPI)] while specialized discounts increased the full CPI.
"And in the decade before that, under the Hawke and Keating government, they tried to introduce a sharebut instead of adding it to the discount they were going to let us collect $5 which would have meant a pay cut due to the extra administration.
"General practice has been squeezed for decades," he said.
The impact of universal wholesale billing on physicians
GPs see the implications of these poor decisions daily.
"I saw a patient on telehealth this morning and then had to do a few things, but I can only charge for more than 6 minutes," Dr. King said. "For my 20 to 25 minutes of work, I earn $39 minus the facility fee… For the half hour of work, what did I earn?" $25 or more.
"It's not really sustainable. And that's the total cost, it's not my salary… There's no way I can sustain the practice," Dr. King explained.
The implications of bulk billing are far-reaching for physicians and patients, Dr. Price said.
"General medicine is a private enterprise. We cannot afford to build buildings that have, for example, spare rooms for infectious diseases. We cannot afford to hire all the paramedical health personnel that may be needed to manage the complex chronic diseases that we are seeing more and more.
Funding also impacts the number of GPs who wish to enter the profession as they work for less income than other doctors.
The proportion of final year students the registration of general medicine as a first preference specialty fell to its lowest level since 2012 at 15.2%. At the same time, the GP workforce is aging – the proportion of GPs over the age of 65 fell from 11.6% in 2015 to 13.3% in 2019.
Fewer GPs are straining others who have to fill in the gaps. Burnout and fatigue are a common concern for GPs, according to the RACGP general medicine health of the nation report.
This is particularly evident in rural areas where there are even fewer GPs than in urban centres.
"Doctors need time to recover, but they also need time to hone," Dr. Price said.
"Due to labor issues, they can't leave their practice. What happens is people get burnt out after a while and leave that rural area, leaving the population without any access to general medical care," Dr Price explained.
For many doctors, the only solution is to switch to a mixed billing model, a model supported by the RACGP.
"We made a online seminar (about moving to blended billing) and then we had the practice owners conference. It was one of the most popular webinars we've had in a long time, and the discussion is certainly still going strong on the forums.
"We are not trying to abandon those who cannot pay. We try to do a mixed billing approach so that we can always support them. But we have to keep the doors open. And if we want to keep the doors open, we're going to have to charge some people for the gap," Dr. Price explained.
The future of primary care
However, other experts want a more complete solution.
"I think we need to look just beyond Medicare rebates," Dr. King said.
Funding models such as capitation or blended capitation have already been discussed and Are still.
"Other funding models for general practice are moving away from full fee-for-service," Dr King said.
"Even moving back into nurse incentive practice can allow us to provide primary care more holistically with a team and still get paid for what we do. »
Dr. Price agreed that there needs to be a funding model that integrates other services.
"We need to look at different models like the ACCHOs (Indigenous Community Controlled Health Agencies) have done. They have a great model for aboriginal medical services. We have to look at centers like that in some of the lower socio-economic areas where they can't afford a vacuum. We need to look at how this might work with access to physiotherapy, social work, occupational therapy and psychologists in an equitable and supported way.
"Currently, patients go to the hospital, which costs thousands of dollars, because that's the only place a public patient who can't afford gaps can really access paramedic health care. They can't access it in the community," Dr. Price explained.
Subscribe for free Preview+ weekly newsletter here. It is accessible to all readers, not just licensed physicians.