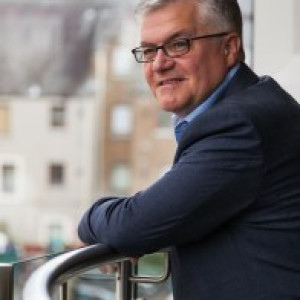 Landmark Launches Scotland's First Customer Onboarding Solution – LandmarkAgent
Landmark Information Group has announced the next generation of its client onboarding solution, LandmarkAgent – Scotland's first one-stop-shop platform to bring together basic onboarding tools to help estate agents reduce administration, ensure compliance and expedite the transaction process.
LandmarkAgent is the first integration solution in the Scottish market to bring together the currently fragmented and siled processes involved in a real estate transaction in one place. It will automate the collection of AML and ownership information, with full Scottish title checks through Millar & Bryce.
By removing and centralizing administrative burden and complexity, LandmarkAgent will help agents save time and free up valuable resources so they can focus on better serving clients and finding new properties. For agents navigating an increasingly complex compliance landscape, LandmarkAgent will also alleviate the time-consuming, yet critical, processes needed to onboard customers and move a sale to success with minimized risk. At a time when cybersecurity in the real estate market is making headlines and driving increased regulatory scrutiny, this is a valuable development for the entire market.
With access to the UK's largest land and property data resource, the platform will automatically display property and client details and information, meaning agents will become aware of any potential obstacles to success. of a transaction as soon as possible – mitigating the risk and waste of stalled or failed transactions.
Drawing on decades of experience across the depth and breadth of the real estate market, LandmarkAgent was built, managed and maintained by real estate experts from Landmark Information Group. It's designed for agents and will allow realtors across the country to define a solution that best suits their needs: self-serve, outsourced to Landmark, or integrated with existing client systems. Customers will have a dedicated Customer Success Manager for expert support, as well as access to a range of training and support – including webinars, AML training and policy templates.
Richard Hepburn, Managing Director of Landmark's Millar & Bryce, said: "Estate agents are in more demand than ever before – an increasingly demanding regulatory landscape, coupled with growing workloads and increased competition means that agents unable to innovate quickly will soon be abandoned. behind.
"We know this is a top concern for realtors who want to stand out in a crowded market and focus on what matters to them: driving sales forward while finding new listings and filling the sales pipeline.
"Following the launch of Landmark Scotland earlier this year, our LandmarkAgent solution will enable estate agents in Scotland to perform key onboarding tasks in one place for the first time – minimizing cumbersome administrative tasks, while removing risks and ensuring they remain compliant in the process.