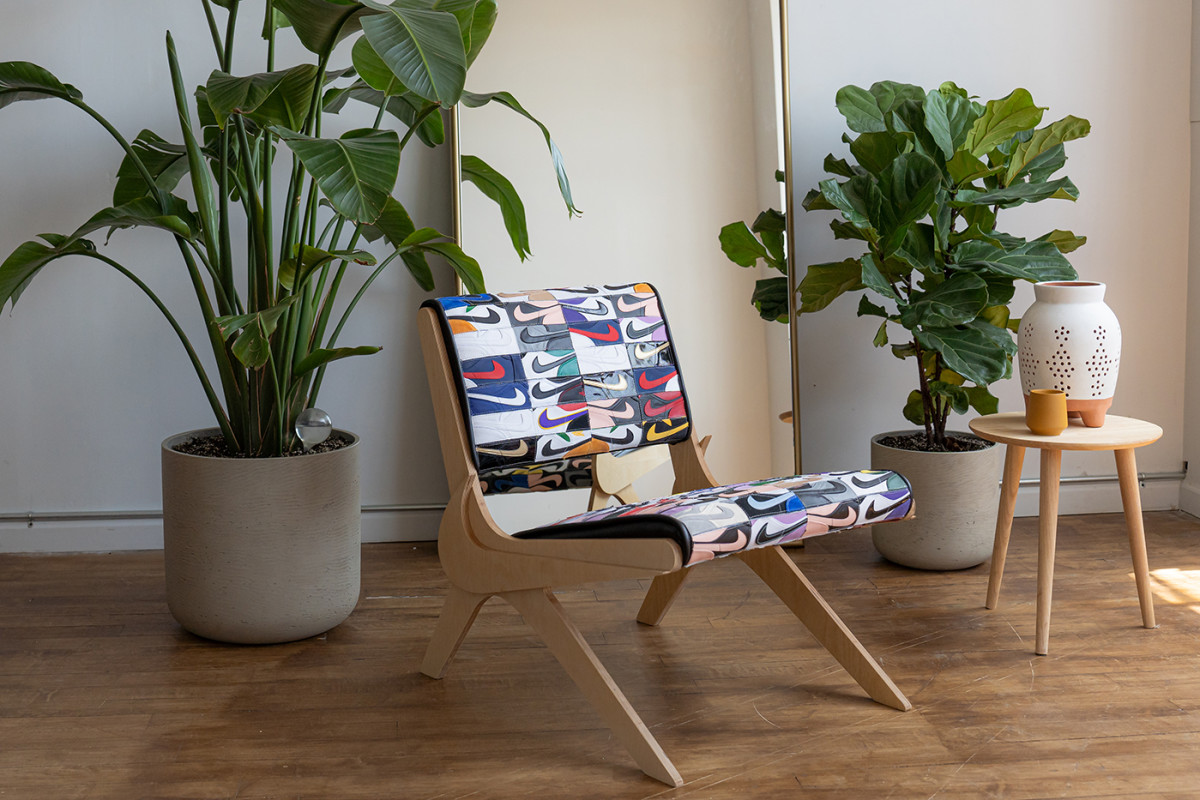 NYC Design Studio Ceeze Drops Limited "Victory" Sneaker Chair
Since 2015, Ceeze was one of the few designers to craft bespoke footwear and accessories with a deluxe quality and immersive detail that few others have been able to match.
Over the past six years, the New York-based creative entity has partnered with just about anyone and everyone to create a selection of truly impressive pieces ranging from custom Air Jordan 1s and a limited run of Air Jordan 5 burgundy at several Russell Athletic collections.
However, in doing these projects, they have found that creating small but specific pieces can lead to a huge accumulation of scrap shoes and junk. Keen to cut down on excess materials, the crew quickly set about creating their most technically challenging product to date – the Victory chair.
Crafted from a beautifully toned Baltic Birch wood, fashioned into the chair legs as swoosh style embellishments, the Victory Chair features cushions that have been painstakingly crafted from salvaged Air Jordan uppers. Each of the many sneakers used was gutted and cut before being applied to the Napa leather backing and padded into the seat. Priced at $6,500, each chair takes over 75 hours to make and includes over 30 pairs of Air Jordans split between the two cushions.
Of its new launch, the studio said, "The impact sneakers have had on the luxury market has never been greater. Whether it's Louis Vuitton and Nike, Gucci and Adidas, or even Reebok's recent Eames-inspired collaboration; it's clear that the culture, connectivity and creativity behind the shoes has never looked so good.
"Since 2015, Ceeze has been one of a handful of designers designing technically bespoke shoes with deluxe quality and immersive detailing that few others have been able to achieve. Having to buy authentic Nike shoes for each of [our] custom-made shoes resulted in storage lockers full of scrap materials. But where some might see a problem, the Ceeze team found a creative solution.
Limited to just 100 pairs, the Ceeze Victory chair comes out on line May 31.