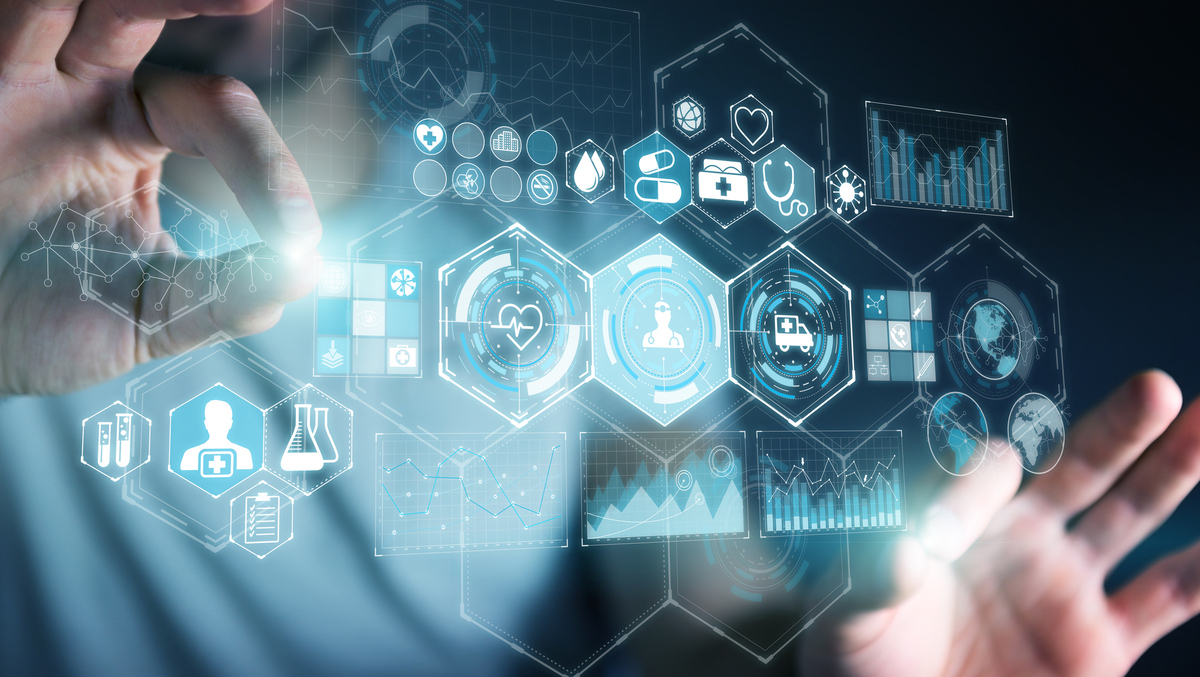 Snowflake Launches Cloud Data Solution for Healthcare
Snowflake launched the Data Cloud for Healthcare and Life Sciences to improve patient care and business outcomes.
With the Snowflake Healthcare & Life Sciences Data Cloud, healthcare companies have a single, integrated, cross-cloud data platform that helps break down technical and institutional data silos, according to the company.
This helps organizations centralize, integrate and securely exchange critical and sensitive data at scale.
Snowflake emphasizes data security and governance, and its built-in capabilities and extensive partner network enable enterprises to meet compliance requirements and meet industry regulations, the company says.
Regarding the motivation behind the release, Snowflake says healthcare and life sciences organizations are under increasing pressure to navigate a dynamic and highly regulated landscape.
The widespread reliance on legacy technology, stringent compliance requirements and lack of common data sharing models have complicated the industry's ability to capitalize on available data and information.
Additionally, increasing volumes of health data, increasing use of artificial intelligence (AI) and analytics in medical innovation, and digitization of the healthcare value chain have an impact on the health sector.
By leveraging the data cloud for healthcare and life sciences, customers such as Anthem, IQVIA, Komodo Health, Novartis, Siemens Healthineers, Spectrum Health and others are using data to improve patient outcomes and care experiences, optimize care delivery, and improve clinical outcomes and operational decision-making.
Additionally, life science organizations such as Novartis are leveraging the new solution to optimize omnichannel engagement and accelerate time to market while collaborating more closely with healthcare partners.
Spectrum Health and Novartis customers commented on Snowflake's launch.
Spectrum Health SVP Information Services and CIO and Priority Health, Chris Crook, says, "At Spectrum Health and Priority Health […] A key part of our integrated care approach is being able to know the whole person and, where appropriate, being able to share data to meet holistic patient needs.
"With Snowflake's Healthcare and Life Sciences Data Cloud, we can easily and securely share and curate data from a single source of truth to achieve the mission of integrated care, delivering best possible outcomes and patient experience."
Loc Giraud, Global Head of Digital Platform and Product Delivery at Novartis, said, "At Novartis, we are focused on reinventing medicine to extend people's lives. To do this, we must put data and data science at the heart of everything we do.
"Snowflake's Healthcare and Life Sciences Data Cloud helps us turn our data into incredible insights by accelerating our ability to ingest, curate, and share data in a timely manner that would otherwise not be possible. not possible with other solutions.Snowflake helps us get our patients have faster access to the medications they need.
Within the healthcare and life sciences data cloud, Snowflake also offers partner solutions and enables partner-provided solutions.
These end-to-end technology and industry solutions leverage Snowflake's interoperability and secure data sharing capabilities to connect the healthcare and life sciences ecosystem, the company says.
Applications and solutions powered by Snowflake, such as those from Health Catalyst, Strata, and IQVIA, leverage the capabilities of the Snowflake platform to unlock data access at scale for critical processes within their organization and collaboration with industrial partners.
Snowflake Data Marketplace partners, such as Compile, Equifax, Invitae, IQVIA, PRECISIONxtract, and SameSky Health, enable rapid access to third-party data sources through data sharing, enabling healthcare and life sciences organizations life to securely exchange critical data sets in a timely manner, eliminating the need for traditional data sharing methods that require copying and moving data, the company says.
Technology partners such as Alation, Amazon Web Services (AWS), Dataiku, H20.ai, and ThoughtSpot, provide out-of-the-box integrations and solutions so customers can get better insights and functionality.
Finally, consulting and services partners, such as Cognizant, Deloitte, Infosys, NTT DATA, phData, and SDG, build solutions on Snowflake to help customers maximize business value.
Snowflake Director of Healthcare and Life Sciences, Todd Crosslin, said, "Health and Life Sciences partner solutions target priority and industry-relevant use cases, such as patient personalization and outcome-based care.
"The Snowflake Healthcare & Life Sciences Data Cloud can unlock the next generation of industry innovation by enabling organizations to take advantage of borderless data access while ensuring strict data governance, security and privacy. .
"The entire industry can benefit from this connected, live ecosystem to access the data it needs when it needs it. Snowflake helps healthcare organizations achieve their goals of achieving better outcomes for patients, customers, partners and their businesses.