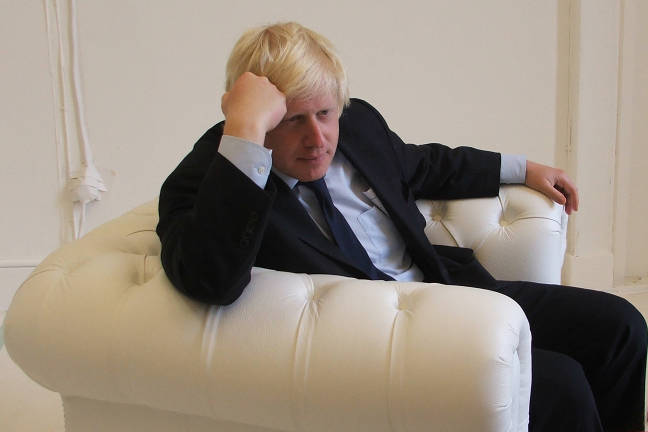 The prime minister said the national security adviser would investigate China's acquisition of the UK's leading chipmaker • The Register
[ad_1]
British Prime Minister Boris Johnson has promised a national security investigation into a Chinese-backed takeover of Britain's largest semiconductor producer.
The sale of Newport Wafer Fab (NWF), which employs 450 people at its South Wales site in Tredegar Park, to Nexperia, a Dutch company owned by Chinese Wingtech, was revealed on July 2.
Earlier this week, Business Secretary Kwasi Kwarteng said the UK government "did not see fit to intervene at this time" but was monitoring the acquisition.
Although figures for the deal have not been released, CNBC reported that it was only worth £ 63million ($ 87million).
Now someone has woken up the Prime Minister to inform him of the situation. Speaking to MPs on the Parliamentary Liaison Committee today, Johnson said: "I have asked the National Security Advisor to review the ideas… We will review them again." Johnson said the Welsh delegated government had asked the British administration to deal with the matter.
"Thanks to (…) the National Security and Investment Bill, we are able to act," he told MPs.
The prime minister last year referred to the controversial decision to pull Huawei equipment out of the national telecommunications infrastructure, apparently at the behest of the United States. Johnson added that he did not "want the anti-Chinese spirit to lead us to try to hijack, to subvert every Chinese investment in this country."
"We have to judge if the things they make have real intellectual property value and interest in China, and if there are real security implications and I asked the national security adviser from there. 'examine,' Johnson said.
This security adviser is Sir Stephen Lovegrove.
Earlier this week, Conservative MP Tom Tugendhat raised concerns about the deal in light of the global computer chip shortage, according to The Guardian. Nexperia also has a site in Manchester.
Speaking to the BBC, Dr Drew Nelson, outgoing president of Newport Wafer Fab, said Chinese investment was a "key part" of the industry in South Wales. Production in the Tredegar Park area began in the 1980s. ®
[ad_2]